Drywall, Acoustical Ceilings, and Insulation
your single source for construction products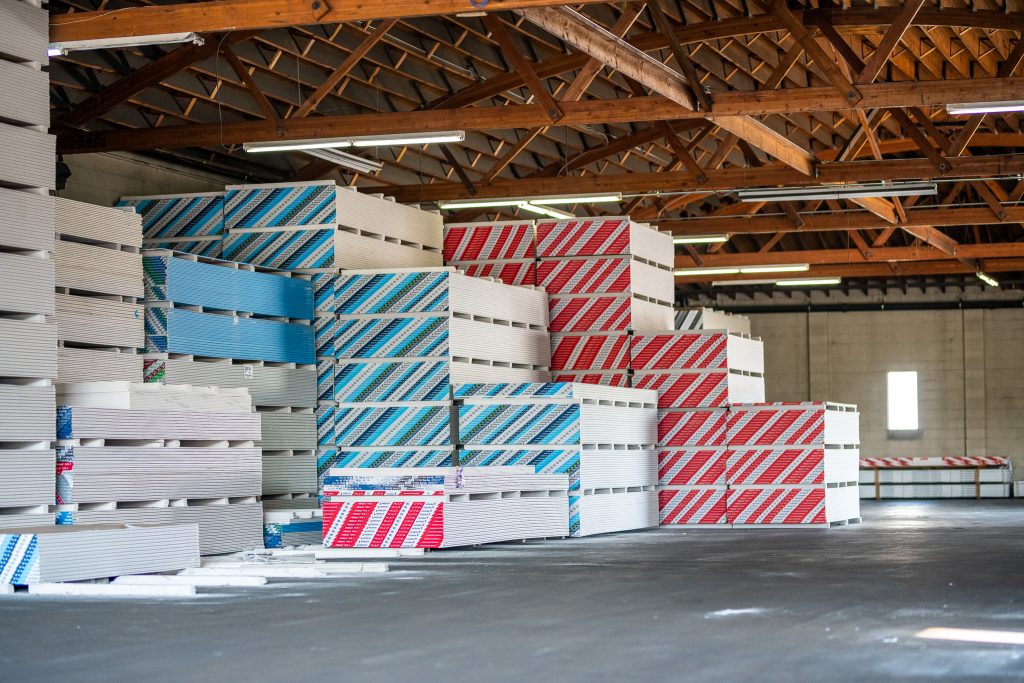 Our complete range of construction products gives you a single source for drywall, insulation, steel, lumber and more. 
We make the ordering and fulfillment process simple for you, and we pride ourselves on finding specialty, off-stock items. Can't find it? Just ask.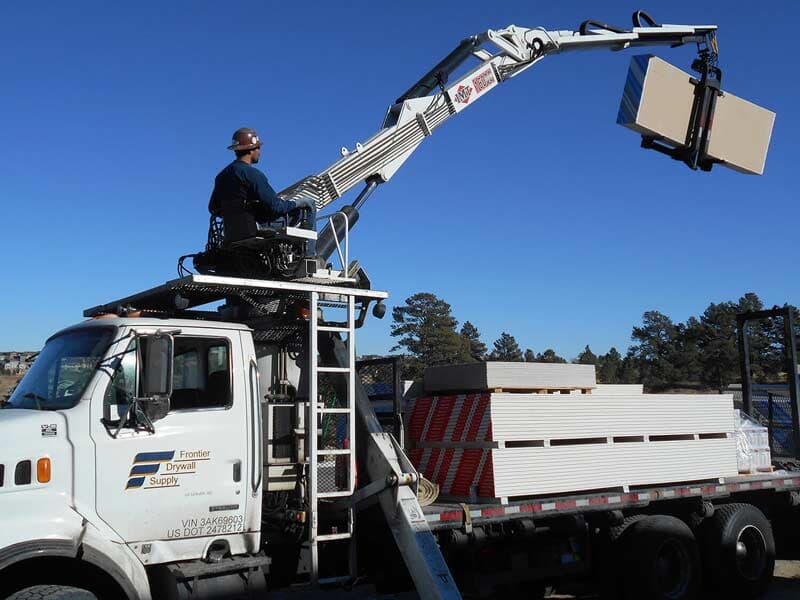 Frontier Drywall Supply will deliver to your site with our truck-mounted cranes and flatbed trucks, and we supply everything you need to complete your drywall project.
1/2″ regular and lightweight panels in 48″ & 54″ widths

Mold and moisture resistant panels

Tile backer panels

Exterior sheathing panels

Firecode panels

1″ Liner panels
Square metal and paper-faced corner beads
Bullnose paper-faced corner beads
L & J molds
Plastic flex corner beads
Open angle corner beads
Fiberglass Insulation:

R-8, R-11, R-19
Un-faced, Kraft-Faced, Foil-Faced, FS25 Foil Faced, Basement Wrap

Rock Wool Sound Attenuation Blankets:
Rigid Insulation:

Extruded Foam, Expanded Foam
Commodity and specialty panels
Standard and specialty grid systems
Ready mixed joint compounds
Ready mixed and powder textures
Quick setting powder joint compounds
Paper and fiberglass joint tapes
Load-bearing and non-load-bearing steel studs and track
25ga, 20ga, 18ga, 16ga
Sound Resilient channels
Furring Channels
Framing angles
Break press specialty items
Clips and connectors
Standard plywood and OSB panels
Fire-retardant plywood
Fire-retardant dimensional lumber
Nails

Screws

Staples

Power actuated shots and pins

Masking film, Masking paper, masking tape

Adhesives

Fire caulk

Rosen paper

Hand tools